Cloud Hosting Services
Enhance resiliency with an effective local government cloud hosting solution.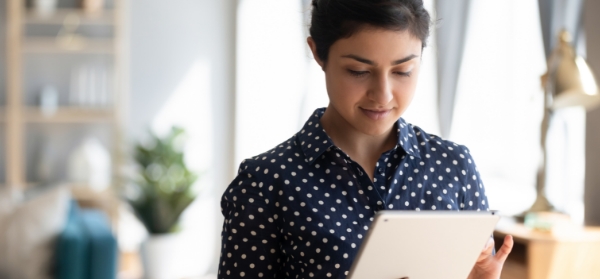 Recent events have demonstrated that investing in robust technology is no longer an option. Localities will need to make their systems resilient and accessible, capable of providing continued government services in a variety of unexpected situations. Edmunds GovTech has steadily invested in both our application software and in providing a local government cloud-based solution that is secure and robust – giving you and your constituents comfort that no matter what, your systems are safe, secure, and accessible anywhere, anytime. This reliable and convenient option offers many benefits including increased security, enhanced performance, 24/7 access, automated data backups, and more.

Key Benefits
Immediately, securely, and easily access Edmunds' applications from anywhere, at any time.
Avoid service interruptions during transition and perform implementation remotely.
Enhance security vs. on-site server.
Reduce downtime to enhance efficiency.
Improve disaster recovery with automatic backups.
Reduce costs associated with fileserver upgrades.
What Edmunds Cloud Hosting Can Empower You to Do: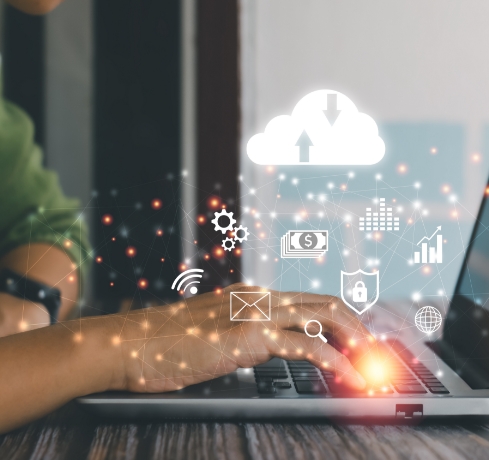 Anytime, anywhere access
Localities can directly access critical information using cloud hosting services with online and mobile app options.
Enhanced cybersecurity
Increase security to ensure critical data is protected for government entities and constituents alike.
Automated backups and disaster recovery
Alleviate the need for manual backups by automating tasks and creating preventative measures for easier management and disaster recovery.
Reduce costs
Eliminate manual system upkeep through automation.
Monitor and track cloud-based data
Centralize data to enhance accessibility, standardization, and security.
Customized data integration
Import and access critical data integrated from any assessment or appraisal system with remote access and little to no interruptions.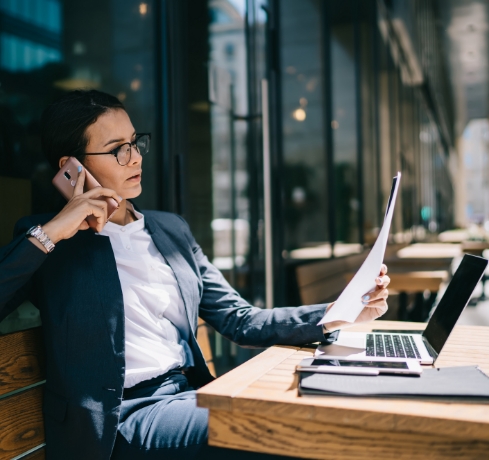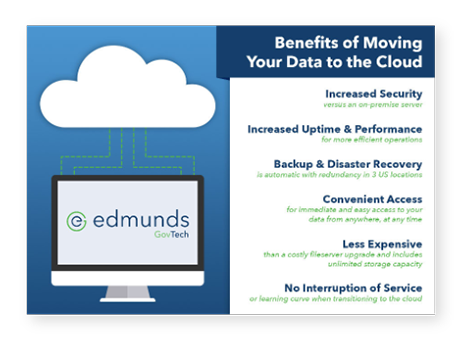 Data Sheet
Cloud Hosting Fact Sheet
Experience the Power of the Cloud with Edmunds.