Online Bill Pay
Streamline and simplify payments from citizens.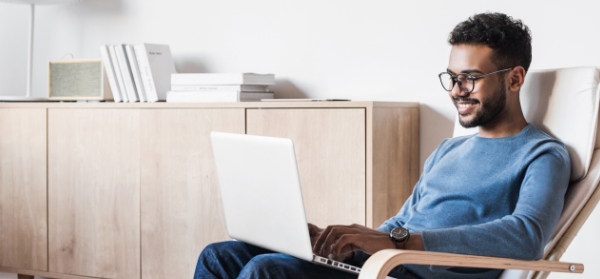 Our solution for local government online payment processing offers convenience and ease by providing your customers and residents with 24/7 access to view their account information and securely pay any charge online. This online portal seamlessly integrates with our other Edmunds GovTech modules, automatically reflecting payment activity as it occurs.

Key Benefits
Increase revenue collection and citizen engagement.
Reduce incoming call volume and foot traffic.
Project future interest payments.
Enable constant access to account information.
Automate payment processes to reduce manual data entry.
Increase efficiency and reduce human error.
What Edmunds Online Bill Pay Can Empower You to Do: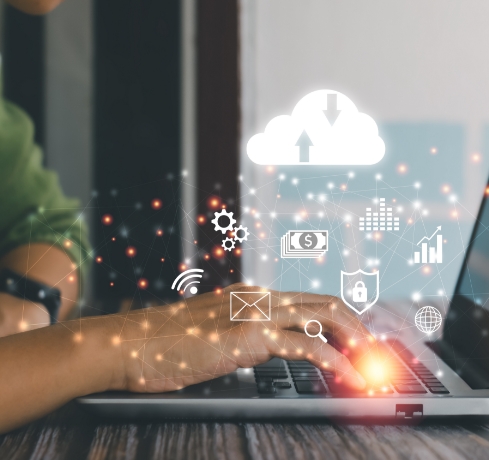 Elevate performance
Process payments through a virtual terminal and interactive voice response system, whether it be in-person or over the phone.
Customize payment types
Payments can be made towards tax bills, utility charges, invoices, facility rentals, registrations, service application deposits, or any other charge defined within the system.
Collect fees efficiently
Accept various payment method options, from card to eCheck, to streamline processing.
Monitor and track payments
Improve payment tracking with a fully integrated solution.
Enhance citizen accessibility
Enable citizens to easily access their account information at any time and reduce inquiries.
Improve security
Maintain payment security and compliance with a purpose-built solution.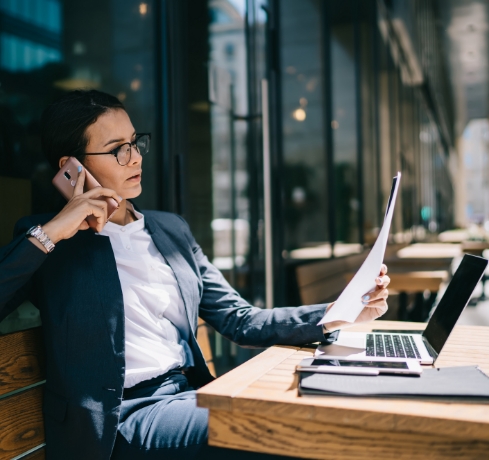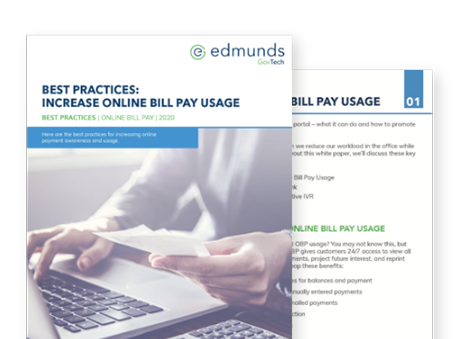 Whitepaper
Online Bill Pay White Paper
Streamline and Simplify Citizen Payments with Edmunds.