Continuing the theme from the last post, this issue analyzes the early responses to the 2015 Utility Fee Survey regarding credit cards.
Early credit card acceptance results
Of the 41 responses so far, 37 responding utilities accept credit cards, an acceptance rate of 90%. Here is a graph of the results: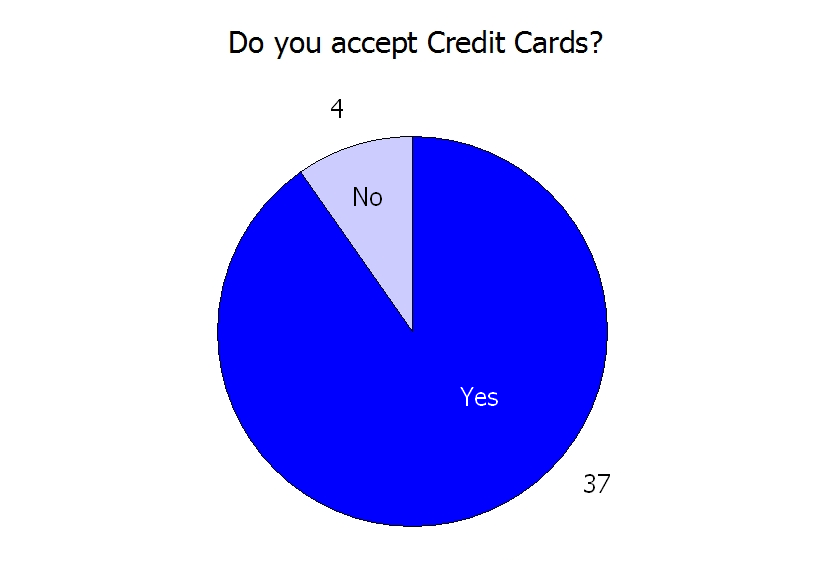 This is a considerable increase from the 62.5% acceptance rate from the 2012 Utility Fee Survey. As a strong advocate of utilities accepting credit cards, I'm pleased to see this increase. In one of the first Utility Information Pipelines, I wrote about why utilities should accept credit cards.
Early convenience fee results
Of the 37 utilities accepting credit cards, 45.9% charge a convenience fee, as shown below:
While these are early results and this is a smaller sample size than the 2012 Utility Fee Survey, this is a small increase from the 40% response from the previous survey.
I believe that accepting credit cards is a cost of doing business and charging a convenience fee is a bad business practice. One of the arguments I hear most often is "it's not fair to our customers who don't pay by credit card" to not charge a fee. In an upcoming post, I will devote an entire issue to why I don't accept this argument.